HDTV HOOKUP

Most people have a DVD player for watching movies on their TV. Standard DVDs are 480 lines of resolution and will look good on your HDTV. If you have an up-converting DVD player, even better. The Blu-ray Disc movies need a Blu-ray High Definition player but produce much higher resolution video. Today, to connect your DVD player to your HDTV, you will want to use a component video cable setup or HDMI cable configuration.

COMPONENT VIDEO HOOKUP





Component video is High Definition capable and has 3 video cables, red, green and blue and for the sound, you also need two audio cables, red and white.




DVD REAR PANEL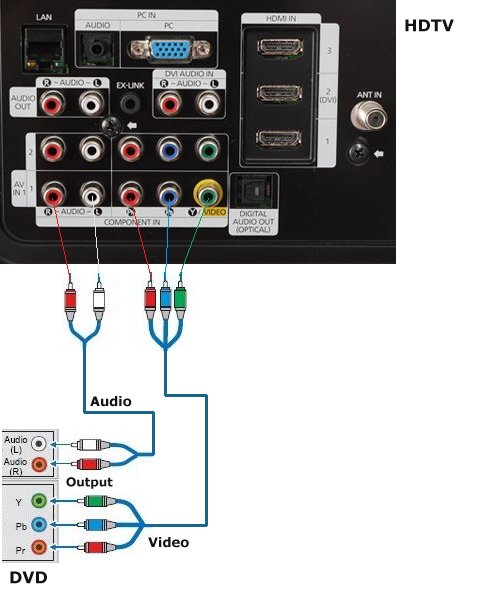 HDTV HOOKUP DIAGRAM - DVD to HDTV


HDMI HOOKUP

Some DVD players have HDMI outputs. If yours does, then you can use the all digital HDMI cable hookup.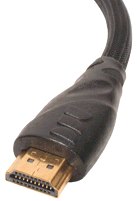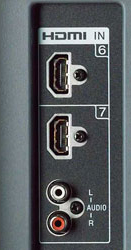 HDTV HOOKUP - DVD PLAYER - HDMI CABLE
HDMI is the only connection you need.